Lessons Learned with Dr. Brian Bell
As school starts again for students across the state, we sat down with our Educational Consultant Dr. Brian Bell to hear about what he has learned in his time with LGA.
• • •
Dr. Bell started his career in education in Utah.  A native of Price, he began in the Salt Lake City school system before moving to Tennessee in 1990.  He then spent 21 years with Blount County Schools, working his way up from an administrator to Facilities Director, Media Director, Chief Negotiator, and then Assistant to the Director of Schools.  He became Director of Alcoa City Schools in 2011, where he stayed until his retirement in 2020.  As well as working with LGA, Dr. Bell is employed as a professor at Lincoln Memorial University's Carter & Moyers School of Education – a position he has held since 2007.
• • •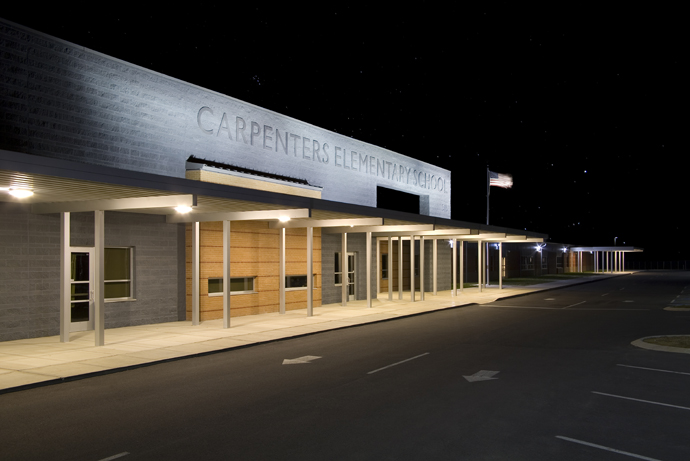 His first project working with LGA was in 2008, the interior design of Carpenters Elementary School.  "It was the first project LGA had done in Blount County, and it's something that we wanted to take a new approach with, both the exterior look of the building and the design of the interiors.  LGA came in with a whole new color palette and some great ideas about the design of the school leading to better student management, and it turned into an award-winning project."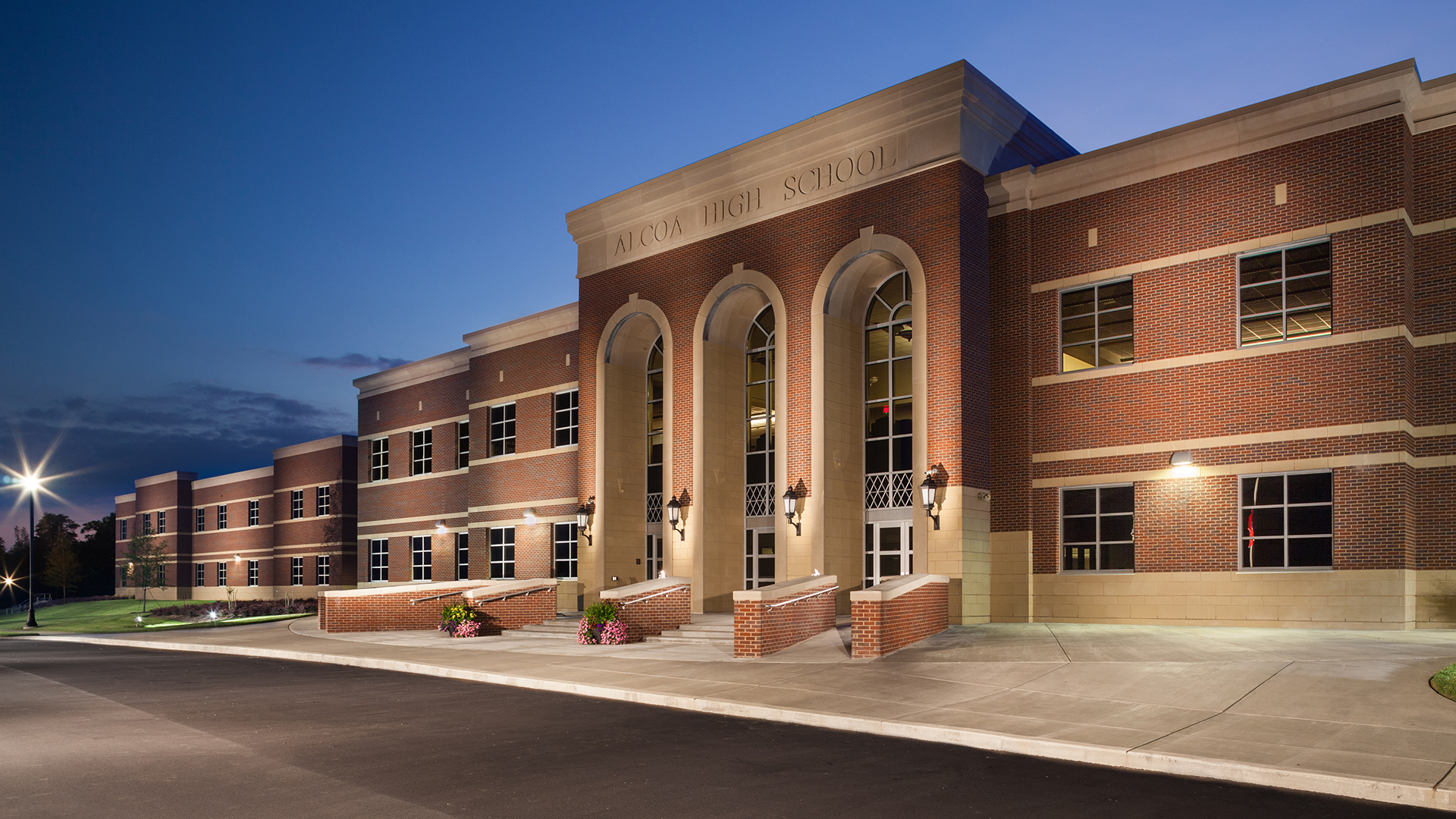 Following this was a project of a much bigger scale – the design of the new Alcoa High School.  Dr. Bell was very involved in the design process, working closely with the team at LGA and meeting with the architects multiple times throughout the tenure of the project.  "I was fortunate that both the Board of Education and the architects allowed me to have a tremendous amount of input on how the school should look and feel."
"We decided that we wanted to go with more traditional, classical architecture to try and match the feeling of Alcoa being a company town.  We studied architecture from Alcoa Aluminum Company of America and early structures in the city of Alcoa, and I think we came up with a design that merged right in.  Many of the details of that school are done in aluminum and capping off the project was a large aluminum dome that we wanted to use to symbolize the relationship between the school system, the aluminum company, and the city." The design of Alcoa High School went on to win the 2016 TSBA School of the Year award.
• • •
Following his retirement, Dr. Bell spoke with LGA about the idea of coming on as their educational consultant. "I think it gives LGA an advantage in the fact that I speak the educational language.  Being around educators all my life, I have a pretty good feel about what's important to them, what they value, and what they prioritize – especially when it comes to what's important in an educational facility. Having an educational consultant who is still involved with education is extremely beneficial to an architectural firm, as it helps them to stay up to date on the latest educational trends & educational law, and educational pedagogy, which helps paint a picture of what is important in today's educational world for our LGA architects."
"I believe my role at LGA is to help bridge the gap between architects and educators. Making sure communication is open and clear, objectives are focused, and there is a consensus on project priorities. The ultimate goal for both parties is a functional, cost effective educational facility that plays a positive part of a student's education. My job is to help facilitate the process so we can achieve this goal and end up with a great school project!"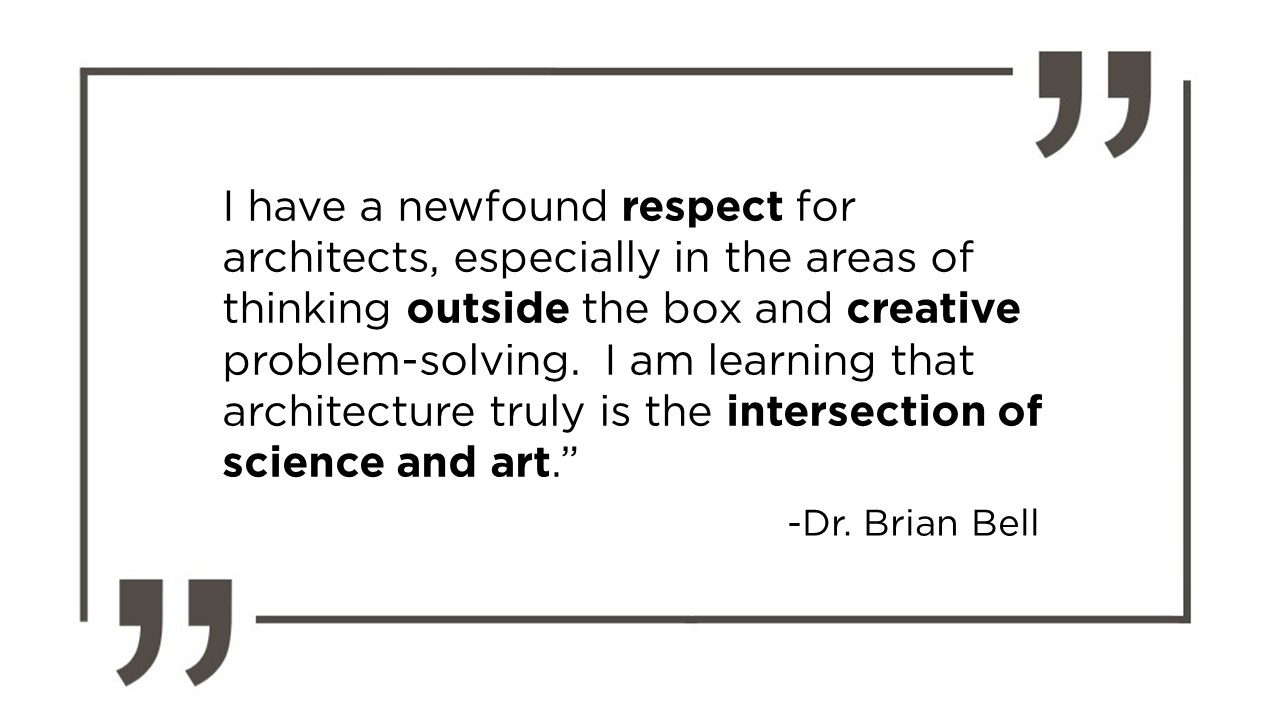 • • •
We are so thankful to work with Dr. Bell, and he is truly a treasured part of the LGA family.
Founded in 1982 by Jerry W. Lewis, AIA on the principles of honesty, integrity, and exemplary service for our clients, LGA is a professional corporation that has become the Firm of Choice – the firm that clients have chosen again and again for comprehensive and distinctive design, rendering, assessment, and masterplanning services.
• • •
What Can Lewis Group Architects Do for You?