Knocking It Out of the Park
There is nothing quite like the feeling of school sports. From Friday night football to sunny spring baseball games, communities all over the country rally around their local teams. They gather to cheer on the students and spend quality time with the people around them, forming bonds as strong as a championship-winning team.
Here at LGA, we understand the importance of sports to cities and towns across East Tennessee because we, too, love supporting our own local teams. That is one of the reasons we are so passionate about bringing upgrades and improvements to school athletic facilities.
• • •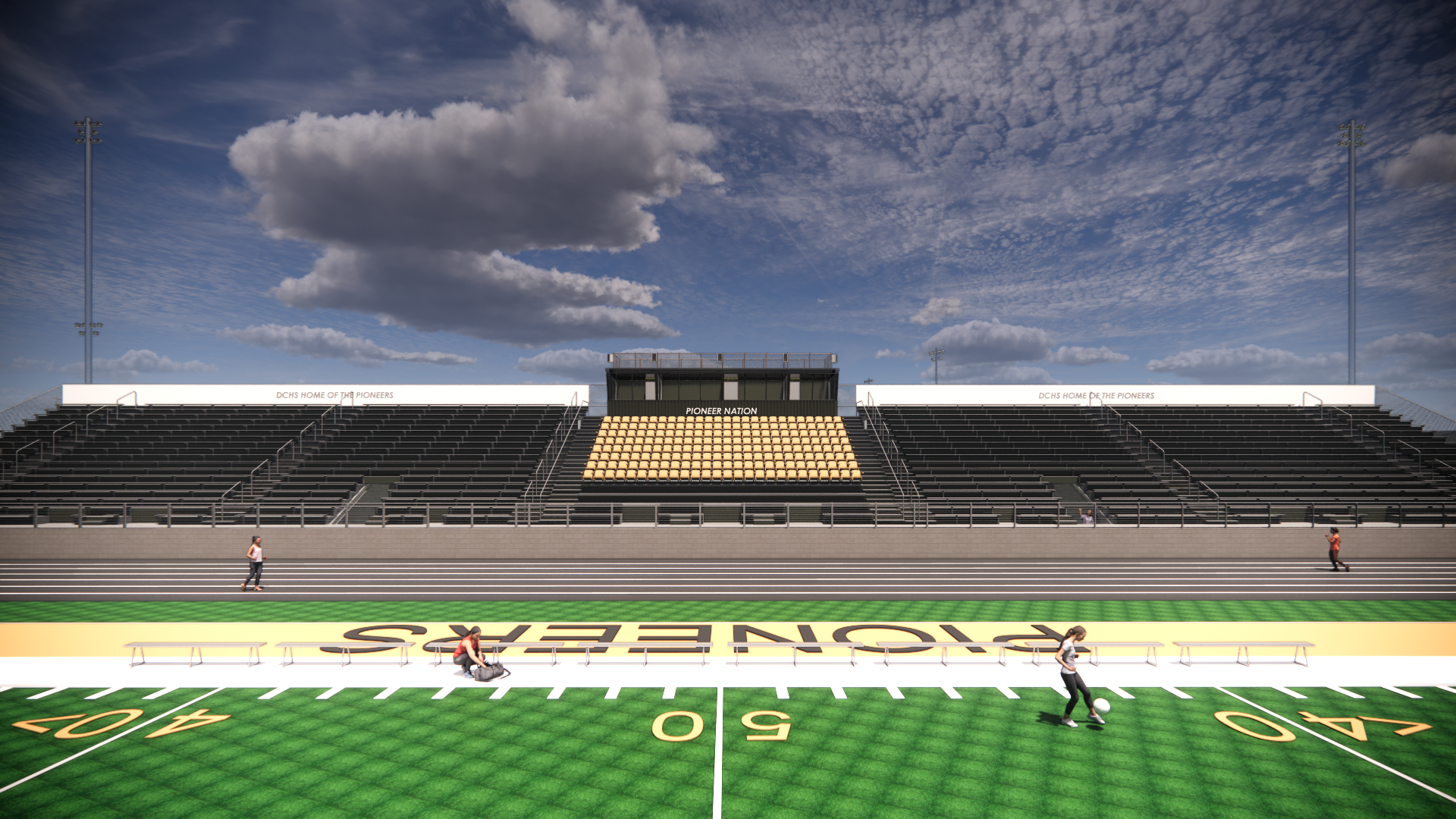 David Crockett High School Athletic Upgrades
The David Crockett High School Athletic Upgrades aim to repurpose the athletic complex's central axis into a walkway connecting program elements efficiently. The existing field house will be renovated for a ticket booth and restroom, while new structures will house football and soccer facilities with an elevated viewing terrace. A new grandstand for 2,300 spectators will replace the old one, alongside buildings for storage, concessions, and restrooms. Softball and baseball areas will be upgraded with new, state-of-the-art features. Site adjustments and lighting improvements are also planned for these facilties.
• • •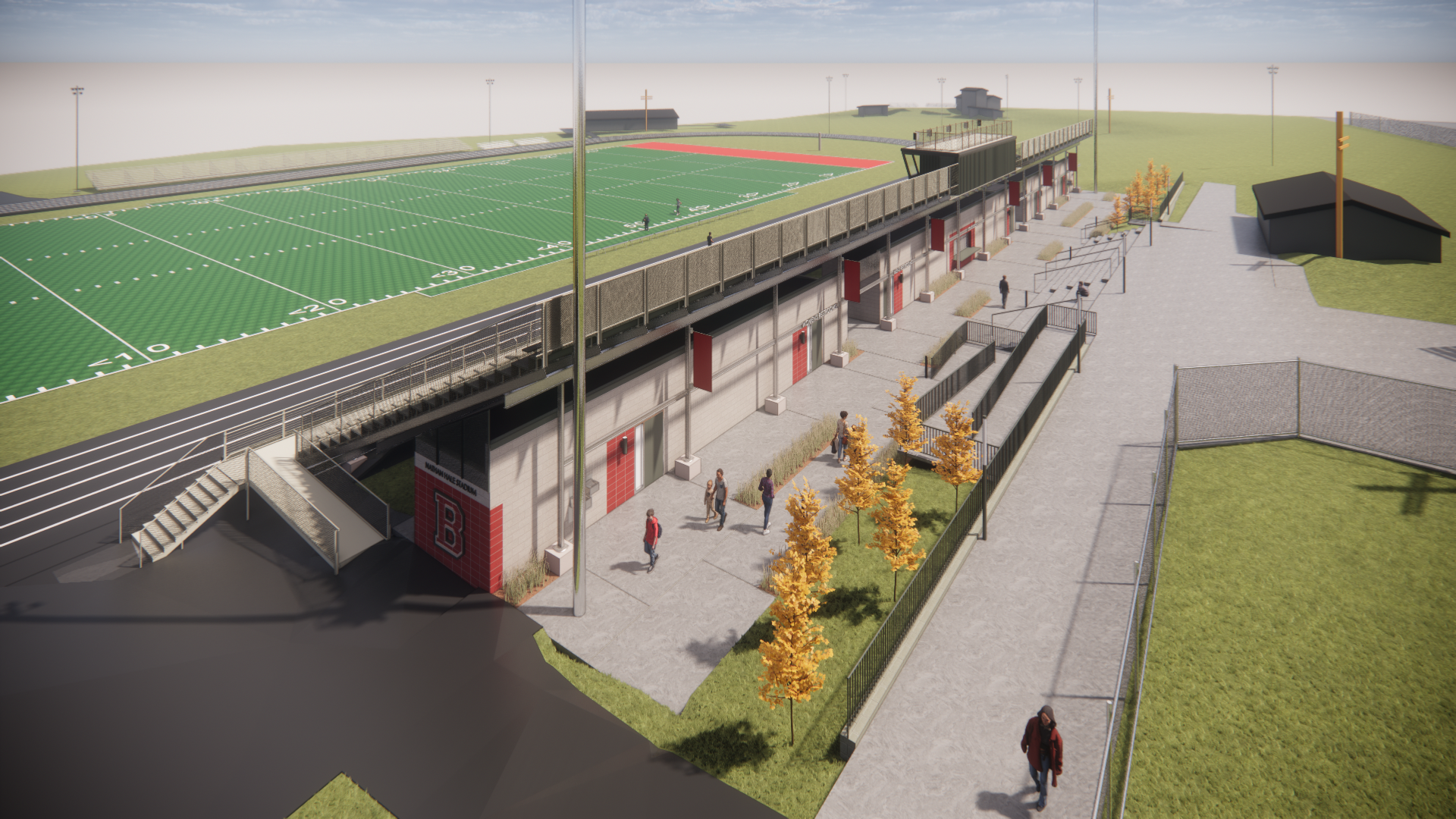 Daniel Boone High School Athletic Upgrades
The main goal is to establish a central pathway connecting existing and future facilities. This involves creating accessible plazas, walkways, and pathway lighting to guide users into shared spaces. The current home grandstand and storage building will be demolished and replaced with a new grandstand accommodating around 2,300 spectators and buildings for storage, concessions, and restrooms. The existing field house will be remodeled to serve as an entrance, ticket booth, and public restrooms. The visitor bleacher structure will be renewed, and track and field amenities will be upgraded. The cross country track will be redesigned, and the softball and baseball fields will be relocated with new amenities. Upgrades to field lights and irrigation are also planned.
• • •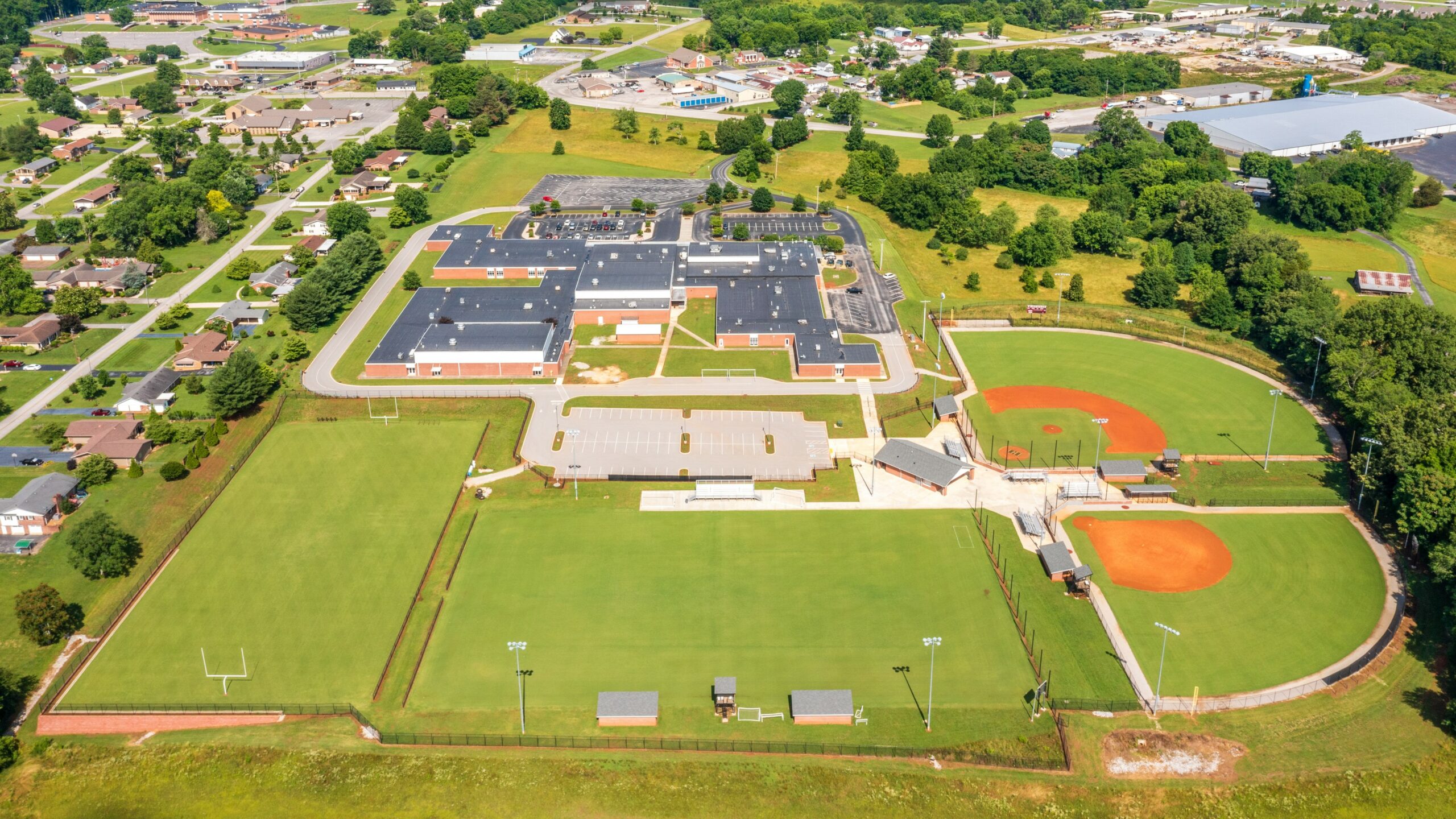 White County Middle School Athletic Complex
The 15-acre athletic complex features Bermuda turf fields for soccer, baseball, and softball, all equipped with irrigation and lighting. Each field includes covered player benches, scoreboards, bleachers, and a filming platform/press box. A central 2,800 SF building houses ticketing, restrooms, and concessions, also serving as the complex's entrance. An irrigated Bermuda turf football practice field is present without lighting. A shared parking lot with around 80 spaces and overflow options at the nearby school building are available. A new entry drive offers a bus pull-off area for visiting teams.
• • •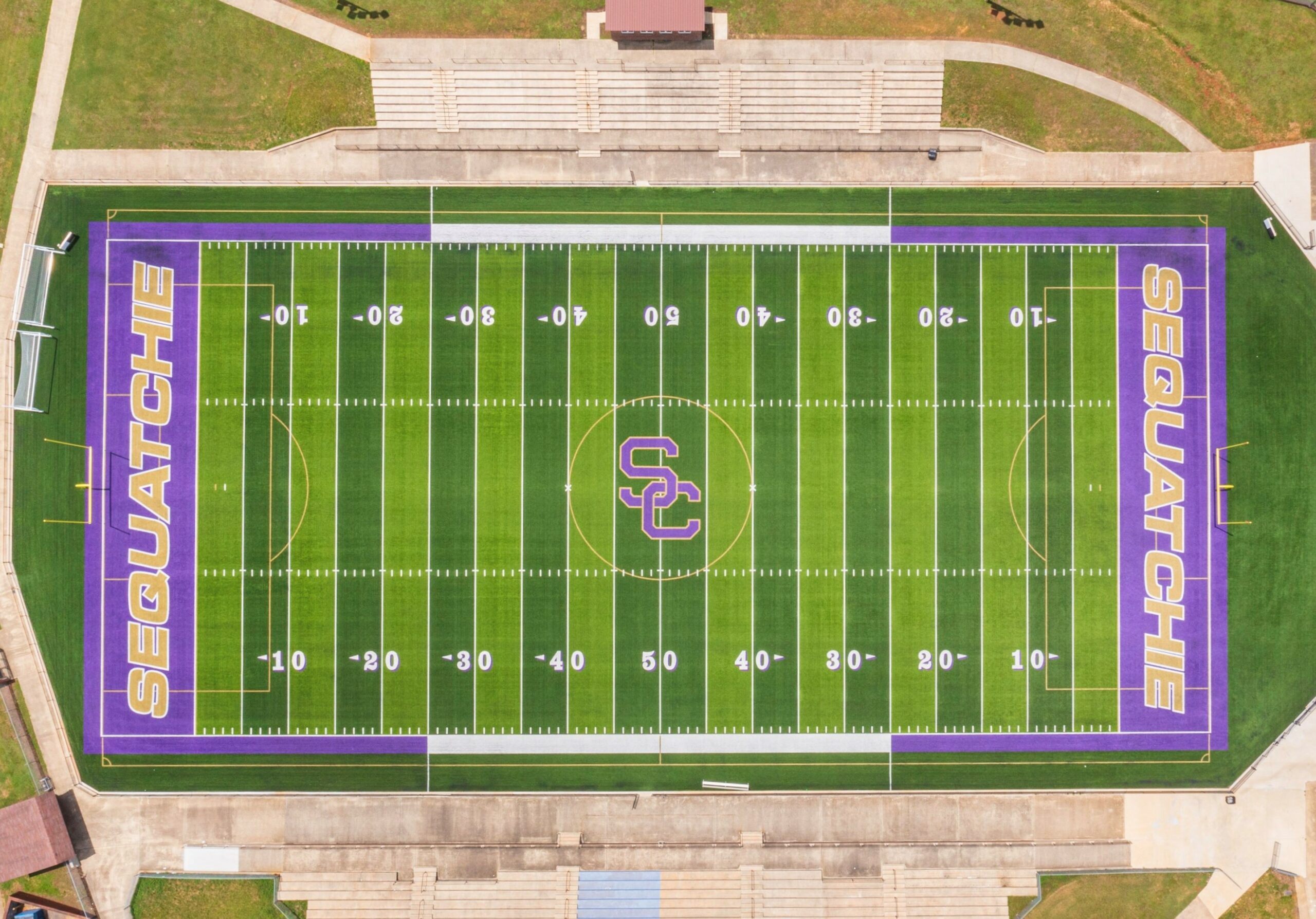 Sequatchie County High School Athletic Complex
The design of this new athletic complex involved converting the existing natural grass football field into a state-of-the-art synthetic turf field with an advanced underdrain system, new goal posts, fencing, and restored sidewalks for fan movement. The chosen turf is Shaw Industries Legion 2.0, widely used by colleges and professional teams. A compliant 6-lane track was reconstructed with Plexitrac SBR rubber and additional facilities like long jump, high jump, pole vault areas, discus circle, and shot put zones were built. The track accommodates various events and includes new bleachers for spectators. Improvements were made to the softball and baseball fields by updating the backstops from fence-style to modern net-style nylon.
• • •
Founded in 1982 by Jerry W. Lewis, AIA on the principles of honesty, integrity, and exemplary service for our clients, LGA is a professional corporation that has become the Firm of Choice – the firm that clients have chosen again and again for comprehensive and distinctive design, rendering, assessment, and masterplanning services.
• • •
What Can Lewis Group Architects Do for You?